---
---


YOUR SHOPPING CART
Items in Cart:
Value inc carriage (exc tax):
---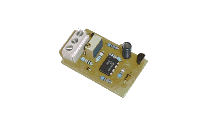 722 Low Voltage LED Driver. Click image to download a datasheet.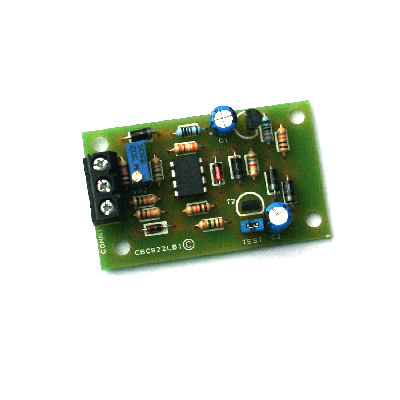 822 Low Voltage LED Driver. Click image to download a datasheet.
---
if you have a friend or colleague who would find this page interesting!
---
Call Us Mon-Fri (11.30AM - 8.30PM Excluding public bank holidays)

UK-07768 206649
---

Send us an Email!
---
Low Voltage Led Drivers.
The 722 and 822 Low Voltage Led Drivers are simple, inexpensive solid state electronic assembly designed to illuminate a large external warning led if the measured voltage drops below a pre-set limit. The LVI can also be used to sound buzzers.
Based upon an industrial design, the Low Voltage Led Driver has a basic accuracy of +/-1% and drives leds and buzzers up to 300mA. It is therefore an ideal unit for monitoring batteries in a wide range of applications and providing a visual and/or audible warning should they fall below safe levels. The 822 is suitable for systems where engine cranking or switch tripping causes deep momentary battery voltage dips.
Designed to switch the cathode of the led to battery negative during a fault, an option is available on the 722 to configure the unit to produce a logic 1 output in healthy mode if required. The 822 has a positive output configuration to drive the anode of an led with the cathode connected to battery negative.
Built to order and dispatched in 5-7 working days, the Low Voltage Indicator is sized at 40mm Long, 25mm Wide and 15mm High including terminations and is ideal for portable applications or any installation where space is limited.
The product is covered by a 2 year warranty against any defect in materials or workmanship.
The 822 Low Voltage Led Driver includes a delay function so that a pre-set period of time elapses between low voltage detection and energisation of connected buzzers or leds. Mounting holes are included and the pcb is sized at 55mm Long, 33.3mm Wide and 15mm High. 4 off M4 mounting holes suit standard pcb mounting pillars.
Looking for a high voltage indicator or a battery charged indicator as well as a low voltage indication? Click here!

Available in 6, 12 or 24V versions, the 722 and 822 Low Voltage Led Driver is fully adjustable over the following ranges:-
6V Model: 4-8VDC, 12V Model: 9-16VDC, 24V Model: 18-32VDC.

CBCLVI-722-1/3 (6V) Low Voltage Indicator. £7.32 +VAT.... Add to Basket
CBCLVI-722-1/6 (12V) Low Voltage Indicator. £7.57 +VAT.... Add to Basket
CBCLVI-722-1/12 (24V) Low Voltage Indicator. £7.82 +VAT.... Add to Basket


CBCLVI-822-1/3 (6V) Low Voltage Indicator. £9.32 +VAT.... Add to Basket
CBCLVI-822-1/6 (12V) Low Voltage Indicator. £9.57 +VAT.... Add to Basket
CBCLVI-822-1/12 (24V) Low Voltage Indicator. £9.82 +VAT.... Add to Basket