---
---

YOUR SHOPPING CART
Items in Cart:
Value inc carriage (exc tax):
---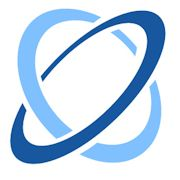 ---
if you have a friend or colleague who would find this page interesting!
---
Call Us Mon-Fri (11.30AM - 8.30PM Excluding public bank holidays)

UK-07768 206649
---

Send us an Email!
---
New Products & News!.
Please check this page every three months or so for the latest news.
OUR PUSH TOWARDS NET ZERO)
For some time, we have purchased our electricity from companies that generate or purchase their energy wholesale from sources with net zero emissions. Our current supplier mix is 76% renewables and 24% nuclear so 100% of the energy used internally within our test environment is Co2 free.

But this month (May 2021) we have moved a step closer to net zero by switching from a fossil fuel car to an EV and because our new vehicle is charged from our own dedicated charging point which is connected to our test environment electricity supply, our vehicle is also 100% emissions free including the energy that we use to recharge the battery.

We also recycle all our packing material and either re-use it to send goods to customers or use a third party to recycle the packing on our behalf. Our lighting is 100% led and our server is powered from a supply that includes a solar power source so almost all the energy used to power the computer system is generated on site.

We are proud of our environmental record and whilst we are not yet 100% net zero, we are well on the way to meeting this ambitious target.