---
---


YOUR SHOPPING CART
Items in Cart:
Value inc carriage (exc tax):
---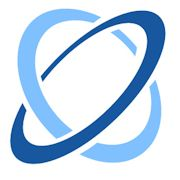 ---
if you have a friend or colleague who would find this page interesting!
---
Call Us Mon-Fri (11.30AM - 8.30PM Excluding public bank holidays)

UK-07768 206649
---

Send us an Email!
---
New Products & News!.
Please check this page every three months or so for the latest news.
CURRENT SENSING RELAYS (JAN 2017)
Our new 779 series sensing current relays use non-invasive hall effect technology to measure AC or DC current and de-energise a normally energised double pole relay with volt free contacts if the current value moves out of range.
Several versions will be available including an over current alarm relay, a low current alarm relay and a combined over/under current alarm relay with common volt free contacts. Front panel led indicators for healthy and fault condition are included and the relay operates in fail safe mode. de-energising in the event of supply failure to the alarm.
The alarms will be available in 12, 24, 30, 48, 60 and 110V versions. Models suitable for operation on high voltage installations are also available but require a 24V DC supply.