---
---


YOUR SHOPPING CART
Items in Cart:
Value inc carriage (exc tax):
---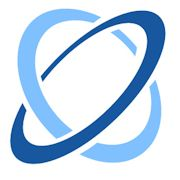 ---
if you have a friend or colleague who would find this page interesting!
---
Call Us Mon-Fri (11.30AM - 8.30PM Excluding public bank holidays)

UK-07768 206649
---

Send us an Email!
---
New Products & News!.
Please check this page every three months or so for the latest news.
DUAL CURRENT LIMIT CHARGING (MAY 2018)
We have developed a range of dual current limit charge control pcbs which eliminate the need for aux power supplies in DC installations with large standing loads and small battery sets.

Traditional battery management charging systems have a single current limit that prevents charging current from exceeding the rating of the charging system. With standing loads that are less than 80% of 10 hour amp hour rating of the connected battery this type of charging system works well. However with larger standing loads and short duration autonomy the potential for over charging the battery exists if the load falls for some reason.

Our dual current limit system measure both the total charger output current and battery charging current using independent circuits. If charging current through the battery tries to exceed a safe level which can only occur if standing load current falls below a pre-defined minimum, the battery current limit operates. Any standing load current that is delivered by the charger is measured and controlled by the total output current limit circuit which is normally dominant.

Our dual current limit charging systems function as both a power supply for larger standing loads and as a battery management charging system which can safely recharge from flat and maintain, smaller capacity battery sets.