---
---


YOUR SHOPPING CART
Items in Cart:
Value inc carriage (exc tax):
---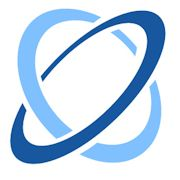 ---
if you have a friend or colleague who would find this page interesting!
---
Call Us Mon-Fri (11.30AM - 8.30PM Excluding public bank holidays)

UK-07768 206649
---

Send us an Email!
---
New Products & News!.
Please check this page every three months or so for the latest news.
VU METER ASSEMBLY & DRIVER PCB (SEPTEMBER 2019)
We are pleased to announce two new products for the CBC Design lineup, a new analogue stereo VU driver pcb and a complete enclosed stereo VU assembly for hifi and surround sound systems.
994 DRIVER PCB
Our new 994 printed circuit board is a stereo driver designed to accept a stereo input source at 300mV RMS up to 1.228V RMS for consumer, line level or professional line level input. Two on-board attentuators that are bypassed when low level signals are connected to the inputs allow for direct connection to low impedance speaker outputs for applications where connection to low signal levels is not available.
On-board filters eliminate ground noise, improves higher frequency linearity and allows for longer lead lengths to the meters without compromising overall stability. This is useful in larger enclosures where there may be some distance between the pcb and the meters or where larger more complex systems, perhaps monitoring multi-channel audio is the goal.
Highly stable with 0dB reading at full scale input (300mV or 1.228V as set) from 15HZ to 22KHZ and a gradual roll off at higher frequencies. Accurate representation of input signal strength with -6dB displayed at 50% of the full scale 0dB setting.
The 994 is an always on design switching to low power (meter back lights also switch off automatically) if a stereo or mono input signal (on the RH channel) isn't detected for approx 15 minutes or more. No need to switch the unit on every time you play your music, watch a movie or TV show. The 994 VU pcb switches from standby to on and visa versa without any user input. Optionally you can of course switch the unit on and off using your own switch via a pair of on-board terminals if that is what you prefer.
The 994 PCB is 125mmL x 71mm deep and accepts a universal AC input supply voltage of 110-240V at 50-60HZ.
994VU-VT ENCLOSED VU STEREO PAIR:
Available from the last quarter of October 2019 onwards our 994VU-VT is a self contained enclosed assembly with everything you need to add a stereo pair of analogue VU meters to your hifi or surround sound system.
Housed in a black ABS enclosure, connections on the back panel include a mains input supply and input & output connections for audio signal input and output (daisy chain) or connection directly across speaker outputs where low level signals are not available. Calibration using internal adjustment potentiometers is required in this instance.
The front panel control on the left switches the unit on and off and adjusts the backlight brightness, useful in home theatre environment where excess lighting can be a nuisance. An elegant pair of rear mounted circular 500uA 630 Ohm meters are located on the right.
The 994VU-VT is fitted with our 994 pcb and includes all the features mentioned for the 994 printed circuit board including the mains input. The enclosure is 16cmW, 14cmD and 6cmH and a mains lead is provided to suit the destination country.