---
---


YOUR SHOPPING CART
Items in Cart:
Value inc carriage (exc tax):
---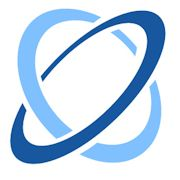 ---
if you have a friend or colleague who would find this page interesting!
---
Call Us Mon-Fri (11.30AM - 8.30PM Excluding public bank holidays)

UK-07768 206649
---

Send us an Email!
---
New Products & News!.
Please check this page every three months or so for the latest news.
AVVONFLO MK2 (AUG 2017)
Our Mk2 Avvvonflo pump and fan controller is a solid state device designed to control the flow rate from pumps used in wash and reach pole fed window cleaning equipment. It is also suitable for controlling 12V DC fans and can be connected to system thermostat switches.

The alarm is packaged in an enclosure designed to plug into a standard 11 pin relay base. This allows for immediate swap over of the device should a unit sustain damage eliminating lost productivity compared to the conventional hard-wired controllers manufactured by other companies. The controller includes a push-on push-off switch so that once set the flow rate is unaffected between jobs.

Leds for flow rate, on, low battery and flat battery are included and a low battery shut-down circuit, delayed on switch on to prevent nuisance tripping protects batteries from excessive discharge.

Coming soon!