---
---

YOUR SHOPPING CART
Items in Cart:
Value inc carriage (exc tax):
---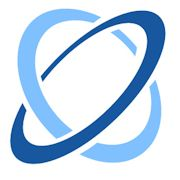 ---
if you have a friend or colleague who would find this page interesting!
---
Call Us Mon-Fri (11.30AM - 8.30PM Excluding public bank holidays)

UK-07768 206649
---

Send us an Email!
---
Navigation.
The site is split into four sections, Upper menu, Product and Information menu, body and sub content columns.
The page content will load into the main body of the page, all other sections will remain the same to simplify navigation through the site.
The current page is highlighted by the corresponding link button which changes colour to red. Clicking the button takes you back to the main page. You may need to click the compatability view button in IE8 for this feature to function correctly. Product links for related items are highlighted in orange.
The site uses Java for some functions. Current versions of Internet Explorer will disable scripts from working for safety. Most of the site will continue to work with scripts disabled however menus are much easier to use with scripts enabled.
Holding your mouse above any of the graphics links may initiate a momentary dialog box to identify the purpose or title selected.
Holding your mouse above a product picture may, in some cases, display a data sheet download instruction. Simply click the image to start the download. Other images link to pages within the website.
We would be grateful if you would report any broken links you find when browsing through our site. Please ignore old links in historical versions of our ezine.