---
---

YOUR SHOPPING CART
Items in Cart:
Value inc carriage (exc tax):
---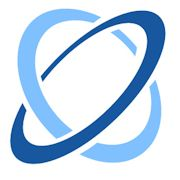 ---
if you have a friend or colleague who would find this page interesting!
---
Call Us Mon-Fri (11.30AM - 8.30PM Excluding public bank holidays)

UK-07768 206649
---

Send us an Email!
---
Contacting Us.
You can contact us by telephone during our office hours of 11.30AM to 8.30PM or by fax (imited availability) or email 24/7. Please note that our fax service is not always available outside our office hours and email is the best way to contact us 24 hours a day.
You can send an email from most pages by simply clicking the icon in the menu on the right.
For enquiries by post, please write to: Alan Fidler, CBC Design: 12 Jubilee Place, Clevedon. North Somerset. BS21 5EA. UK.
Tel (International) 044 7768 206649. Fax: 044 1275 878362.
Tel (UK Only) 07768 206649. Fax 01275 878362
Please note that we will NOT respond to telephone calls from withheld (Private) telephone numbers.
Email: alan@cbcdesign.co.uk
Website: http://www.cbcdesign.co.uk

Webmaster: Alan Fidler (Company Proprietor & Engineer)