---
---

YOUR SHOPPING CART
Items in Cart:
Value inc carriage (exc tax):
---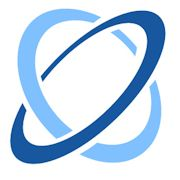 ---
if you have a friend or colleague who would find this page interesting!
---
Call Us Mon-Fri (11.30AM - 8.30PM Excluding public bank holidays)

UK-07768 206649
---

Send us an Email!
---
Privacy Policy and GDPR.
Revised EU Data protection laws apply from the 25th of May 2018. These new laws give you more protection and control over your personal data and how that data is stored and used by us.
HOW WE USE YOUR DATA AND WHAT WE COLLECT
We use the information we collect from you to respond to your enquiries, process your purchase orders, deliver goods and services to you and to collect payments. This information may include some or all of the following:-

Name and/or business name.
Invoice and/or delivery address.
Your email address.
Telephone and fax numbers.
Your image for our contact records.

STORAGE AND DISTRIBUTION OF YOUR DATA
Your information is kept on secure data encrypted servers. We share some of your data with third parties where necessary to fullfil an order or service, for example despatching your order, because we are compelled to do so by law enforcement or because we need to engage the services of debt collection agencies to recover unpaid debt. We never share your data with marketing agencies or data collection companies.
DATA RETENTION
We keep a permanent record of the data we collect from you unless you ask us to delete it. We do this so that we have a record of communications with you as well as a record of the goods we provide for ongoing or future maintenance and repair purposes.
YOUR RIGHTS
GDPR gives you certain rights which includes access to the data we hold about you, the right to have any inaccurate information corrected and the right to ask us to delete your data (the right to be forgotten) if that is what you require. Please note however that there are some exceptions to this and we will only delete your data where it is no longer necessary to retain it.
OUR MARKETING POLICY
We do not send marketing emails to customers, telephone fax or text marketing information to customers or cold call. Use of your data which we collect is used only for to the activities mentioned above.
HOW YOU CAN CONTACT US ABOUT YOUR DATA
If you have any questions or wish to contact us regarding our privacy policy or your data please email alan@cbcdesign.co.uk or telephone us on 07768206649.