---
---

YOUR SHOPPING CART
Items in Cart:
Value inc carriage (exc tax):
---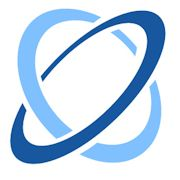 ---
if you have a friend or colleague who would find this page interesting!
---
Call Us Mon-Fri (11.30AM - 8.30PM Excluding public bank holidays)

UK-07768 206649
---

Send us an Email!
---
About Us.
CBC Design has been manufacturing, repairing and designing battery charging equipment and DC circuits since its creation in November 1995.
Based in Clevedon, a small Victorian sea side town in south west England UK, we operate from a well equipped workshop and utilise sub-contracted companies to build our systems. This keeps our operating costs down and enables us to pass the savings on to you.
Our charging systems are built to order, from the (virtual) drawing board upwards. We custom build each system to meet your requirements by interconnecting sub assemblies with a proven track record, to provide all the functions you require.
If you want a complete solution, we can help. From fully enclosed systems to open chassis chargers and charge controllers. Send us your specification for any system between 6 and 220VDC at power ratings of up to 2.5 kilo watts and we'll quote accordingly.
When CBC was formed, our product range was limited to industrial battery charging equipment however, we have also developed a number of small electronic sub assemblies suitable for OEM applications.
Products include voltage indicators, lighting and fan control circuits, battery voltage monitors, charge fail monitors and battery equalisers. Many of
these products are available to order from our website and are normaly dispatched in approx 7 working days or can be purchased from specified suppliers listed on the appropriate product webpage.
We can repair and refurbish charging systems manufactured up to 2021 by SW Battery Charging Systems, latterly South West Battery Charging Systems and have a range of like for like replacement parts including control pcbs, alarms monitors and rectifier assemblies. We also have records of many of the systems manufactured between 1995 and 2021, when the company was sold.
Our IT including email, contacts and documents was recently upgraded to cloud storage via Microsoft Office 365 and SharePoint. This keeps our data safe and accessible on multiple devices both on and off site, anywhere in the world. We also provide unique customer based site collection libraries for customers who have a large project portfolio, giving them access to drawings and documents 24/7.
ROHS & WEEE
Please click the above link for information on our ROHS & WEEE Policy.