---
---

YOUR SHOPPING CART
Items in Cart:
Value inc carriage (exc tax):
---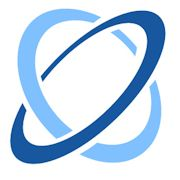 ---
if you have a friend or colleague who would find this page interesting!
---
Call Us Mon-Fri (11.30AM - 8.30PM Excluding public bank holidays)

UK-07768 206649
---

Send us an Email!
---
Guarantees.
All products supplied by the company are covered by a minimum twelve month back to base guarantee, some products have a three year warranty. Any product which fails within the warranty period will be repaired or replaced at our discretion. Where whole products cannot be returned, we offer a pcb and spare sub-assembly replacement service backed up by telephone or email support to get your system up and running quickly and efficiently. We offer a similar service for old products too.
Faulty sub-assemblies must be returned to the company for evaluation and repair. Replacement items such as pcbs can be provided in advance in some instances in accordance with the companys standard terms and conditions.
Please note that we cannot guarantee that special products, produced on the understanding that they are experimental, will necessarily function as intended in a given application. We make every effort to resolve any problems you may have and mutual cooperation and testing generally results in a satisfactory outcome.

Goods ordered from our website are dispatched via airmail or normal First Class Recorded delivery in the UK. Overseas consignments are sent using the International Signed for service. Carriage via carriers such as TNT, UPS or DHL can be arranged upon request.
It is your responsibility to ensure that authorised individuals sign for the goods upon receipt at your premises. CBC Design will not accept any responsibility for loss due to unauthorised signatures. All goods are dispatched to the cardholders address and if signed for, goods will be considered delivered.