---
---

YOUR SHOPPING CART
Items in Cart:
Value inc carriage (exc tax):
---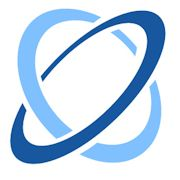 ---
if you have a friend or colleague who would find this page interesting!
---
Call Us Mon-Fri (11.30AM - 8.30PM Excluding public bank holidays)

UK-07768 206649
---

Send us an Email!
---
Calibration & Settings Information..
From this index page you can access a number of documents that provide detailed instructions on calibrating a specific product including control printed circuit boards, earth leakage monitors, charge fail monitors plus high and low voltage alarms.
These instructions can be used to reset any standard system untilising un-modified control cards and alarms. Special items identified with an "S" suffix on your system parts list are altered to suit a special customer requirement and these instructions cannot be used.
These documents are published for use only by qualified personel for maintenance purposes only. Do not attempt to adjust the settings on any CBC product unless you have the necessary skills. Failure to set a some products correctly could lead to battery and/or charger assembly damage and invalidate the warranty.
Click the printer icon in your web browser from the appropriate page if you require a hard copy of a specific document.
686 Charge Controller PCB
886 Charge Controller PCB
CBC667 High Voltage Alarm Relay
CBC667 Low Voltage Alarm Relay
CBC667 Charge Fail Monitors
CBC679 Earth Leakage Alarm Relay
CBC668 High/Low Voltage Alarm Relay