---
---

YOUR SHOPPING CART
Items in Cart:
Value inc carriage (exc tax):
---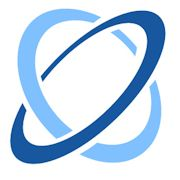 ---
if you have a friend or colleague who would find this page interesting!
---
Call Us Mon-Fri (11.30AM - 8.30PM Excluding public bank holidays)

UK-07768 206649
---

Send us an Email!
---
CBC DESIGN: INDUSTRIAL BATTERY CHARGERS.
We design bespoke industrial battery chargers, charge controllers, controlled rectifiers, series controllers, (used by customers wanting to construct their own charging systems) and a wide variety of high alarms, low alarms, earth leakage alarms, charge failure alarms and general battery alarm monitors. We also supply a range of DC dimmer switches, diaphragm water pump, small DC motor & fan speed controllers.
CBC Design was founded to help you solve your battery & charger problems. With over 30 years of experience in the industry we design battery charging equipment and related bespoke electronic products for some of the world's leading companies & corporations in automotive, information technology, petro-chemical, marine, broadcasting, sound, communication and manufacturing Industries as well as UK government agencies and NHS Trusts.
Browse through our product list and have a look at some of the goods we manufacture.
Please feel free to contact us with any questions or enquiries you have. We can be contacted by email 24/7 and by phone or fax during our office hours of 11.30AM to 20.30PM. Contact us today to discuss your project or application.
CBC Design. All rights reserved.
Please note that this website does not use cookies. Designed & maintained by Alan Fidler.
CSS by Mani Sheriar | www.ManiSheriar.com | Design@ManiSheriar.com.