---
---

YOUR SHOPPING CART
Items in Cart:
Value inc carriage (exc tax):
---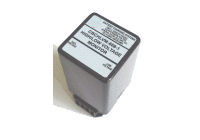 668 High/Low Voltage Alarm Relay. Click image to download a datasheet.
---
if you have a friend or colleague who would find this page interesting!
---
Call Us Mon-Fri (11.30AM - 8.30PM Excluding public bank holidays)

UK-07768 206649
---

Send us an Email!
---
High/Low Voltage Alarm Relay.
The High/Low Volts Alarm Relay measures your battery and trips one of two internal relays if the battery voltage rises above (Relay 1 trips) or falls below (Relay 2 trips) safe pre-set levels. The setting potentiometers can be adjusted via access apertures on the side of the enclosure.
Drawing less than 2 Watts, the unit is ideally suited to protecting your batteries from being overcharged or over discharged which damages the cells, in some cases where lead-acid cells are used, permanently.
Your battery is crucial to the reliability of your boat, golf cart, car, mobile home or industrial installation. The combined high Low voltage monitor makes sure your batteries remain within the normal charge and discharge voltage levels and in doing so can extend the life of your cells by months or even years. A delay of approximately 60 seconds on the low setting prevents false alarms during engine cranking or short term tripping applications.
The High/Low Volts Alarm Relay is fitted with on-board healthy & 2 failure leds, one for each condition which illuminate through windows on the product label. The module includes two single pole relays with volt free changeover contacts rated at 1A @ 230VAC or 30VDC. Connections and installation requires an 11 pin octal base which is supplied with the alarm.
The High/Low Volts Alarm Relay is available in 6, 12, 24, 30, 48, 60 & 110VDC versions. Two plug-in versions are available, an 11 pin version for backwards compatability with older units and a standard 8 pin version.
The product is covered by a 2-year warranty against any defect in materials or workmanship and despatch is 6-7 working days from receipt of order unless otherwise stated.
BACKWARDS COMPATABILITY: Please note that the models shown on this page directly replace previous versions.
Please select from the following availlable 8 and 11 pin voltage models:-
8 Pin Models
CBCHLVM-668-2/6-8P 8 Pin 12V High/Low Voltage Alarm Relay...£79.80 +VAT....
Add to Basket
CBCHLVM-668-2/6-8P 8 Pin 24V High/Low Voltage Alarm Relay....£79.80 +VAT.... Add to Basket

CBCHLVM-668-2/6-8P 8 Pin 48V High/Low Voltage Alarm Relay....£79.80 +VAT.... Add to Basket

CBCHLVM-668-2/6-8P 8 Pin 110V High/Low Voltage Alarm Relay....£79.80 +VAT.... Add to Basket

11 Pin Models
CBCHLVM-668-2/6-11P 11 Pin 12V High/Low Voltage Alarm Relay....£79.80 +VAT.... Add to Basket

CBCHLVM-668-2/6-11P 11 Pin 24V High/Low Voltage Alarm Relay....£79.80 +VAT.... Add to Basket

CBCHLVM-668-2/6-11P 11 Pin 48V High/Low Voltage Alarm Relay....£79.80 +VAT.... Add to Basket

CBCHLVM-668-2/6-11P 11 Pin 110V High/Low Voltage Alarm Relay....£79.80 +VAT.... Add to Basket